Status problem and expectations for competence: a challenging path for teachers
Isabella Pescarmona
In Education 3-13: International Journal of Primary, Elementary and Early Years Education, January 2015, Volume 43, Issue 1, pp. 30-39, DOI: 10.1080/03004279.2015.961691

Complex Instruction (CI) is a cooperative learning approach, which aims at improving the equal status interaction among students working in groups who may be at different academic and social levels. Based on an ethnographic research, the article examines how a group of Italian primary school teachers understand the status problem and how the finding from this research demonstrates a change in their expectations of competence through using CI. This research analyses to what extent these teachers meet the original goal of achieving greater equity, as well as discussing implications for teachers' professional development.

Key words: complex instruction; status problem; professional development; social justice, Ethnography; school culture.

Link: http://dx.doi.org/10.1080/03004279.2015.961691



Preview

:

 

http://www.tandfonline.com/doi/abs/10.1080/03004279.2015.961691#preview


Learning to participate through Complex Instruction

 
Isabella Pescarmona 
In Intercultural Education, April 2014, DOI: 10.1080/14675986.2014.905360
Following the guidelines given in the White Book on Intercultural Dialogue, this article reflects on whether the use of the Complex Instruction (CI) model would create the conditions for a more equal dialogue in educational contexts. An ethnographic study was carried out in four Italian primary school classrooms to explore how this cooperative learning approach would help pupils become increasingly autonomous, especially those with low-status. This study sheds light on the ways pupils learn to participate in cooperative activities and shows what may have affected their participation. In addition, it evaluates the effectiveness of CI as a tool for creating a public space where pupils can exercise the experience of having voice and agency. 

Keywords: Complex Instruction; active participation; conflict; public space; ethnography of education; intercultural dialogue.  

Link: http://www.tandfonline.com/doi/abs/10.1080/.U3tXnRz60k8


Identità e memoria coloniale nel dibattito europeo
Isabella Pescarmona
In Educazione Interculturale, 11:3, 327- 341, Trento, Erickson, ottobre 2013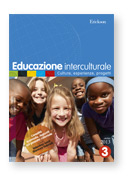 L'articolo illustra le principali linee del dibattito sull'eredità del colonialismo e i fatti storici che l'hanno accompagnato, con particolare attenzione al caso della Francia e della Gran Bretagna. Questa pagina di storia sembra essere tutt'altro che conclusa e chiama l'Europa a confrontarsi con un passato difficile da rielaborare. Spesso affrontata da storici, tale questione offre una rilevante occasione di riflessione anche in ambito educativo, spingendoci a interrogare le abituali categorie che modellano il rapporto noi-altri e sviluppare un'idea d'identità e differenza meno cristallizzata ed etnocentrica.

Parole chiave: colonialismo in Gran Bretagna e Francia; etnocentrismo; educazione interculturale; curricolo di storia; identità; stereotipi.
Link: http://www.erickson.it

Federica Setti 
In "Rivista Italiana di cure palliative" vol. 14, n. 3-2012 29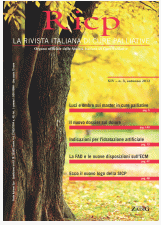 Nel presente articolo sono state analizzate alcune storie di vita che dimostrano come, al momento della morte di un proprio caro, i parenti riescano a reagire al dolore del lutto e a ridefinire il proprio "esserci nel mondo".
Questa ricerca nasce da un desiderio di approfondire e capire come viene vissuta la morte in un contesto urbano nel quale i rituali tradizionali tendono a perdere importanza rispetto a un passato storico in cui questi erano fondamentali per l'elaborazione del lutto. Tramite questo lavoro è stato possibile addentrarsi nei vissuti individuali dei dolenti per ricercare i riti ai quali ognuno attinge e/o reinventa per oltrepassare il dolore enorme dato dalla mancanza della persona cara. Nel presente articolo tali vissuti personali sono considerati come preziose perle di saggezza e di cultura che animano la nostra società. I dati e le osservazioni riportate sono frutto di un'indagine etnografica svolta nel 2007 e presentata nella tesi di laurea in antropologia culturale della dottoressa Federica Setti. Tale ricerca è stata svolta nella provincia di Trento, presso il servizio di cure palliative, il gruppo auto mutuo aiuto (AMA) "Un aiuto a dire addio" e tra i familiari di pazienti seguiti dallo staff del servizio di cure palliative.
Parole chiave: antropologia della morte, etnografia, storie di vita, cure palliative
Link: http://www.sicp.it/ricp/3-7

Creativity and competence in experimenting Complex Instruction: from the perspective of pupils
Isabella Pescarmona
in Experiments in Education. Special Issue on Cooperative Learning, July 2011,vol. XXXIX, No. 3, pp. 81-90   [Published by the SITU Council of Educational Research, India]
ISSN 0970-7409
This paper explores the implementation of Complex Instruction (CI) in some multicultural Italian Primary school classrooms in Bologna and its Province. Based on an ethnographic research carried out between 2007-2009, it aims at a critical analysis of the complex process of learning in a cooperative way. I will describe the different competence and strategies pupils use to cope with CI. These have been divided into three categories: cooperative competences, school competences, and child competences. In fact the students did not use cooperative competences just because they had learnt them, but they interwove these with their habitual way of learning and being at school (i.e. school competences and child competences), which could influence the process and the results of the CI experiments in class. Pupils engaged actively with the changes brought about by the implementation of the CI method, choosing and selecting different responses ranging from routine to creativity. Finally, I will analyse the conditions in which low-status students had a chance of having their voice heard.
Keywords: Equity, Complex Instruction, Peer Culture, Culture of the School, Low-Status Students, Learning process
Link at the article and the full special issue (free download): http://www.situedurnd.org/eie/cooplearning.pdf

Francesca Gobbo and Rebecca Sansoé
in Revista Educação Skepsis, n. 2 (Enero/Julio 2011) – Formación Profesional. Vol. III. La formación profesional desde casos y contextos determinados. São Paulo: skepsis.org. pp. 2294- 2323 
url: < http://academiaskepsis.org/revistaEducacao.html> [ISSN 2177-9163] 
The article discusses the choice to attend a course of "initial vocational training" by young immigrants whose learning experience takes place in a vocational training institution in Turin (Italy). After briefly presenting the school system reforms enacted since the beginning of the XXI century, and the changes brought about by migratory flows into the production sectors, schools and society at large in Italy, the reasons are given for carrying out an ethnographic research in a "vocational training" institution. The paragraphs that follow present the school context of the "initial vocational training" course where fieldwork was conducted, and point out the interactional misunderstanding that are at the origin of a choice that however the immigrant students do not define as such. Finally, the meaning of work, as well as the hopes and responsibilities (towards the family members who have remained at home) that are attached to finding and having a job are discussed. 
KEYWORDS: work, vocational training, immigrant students. 

Working on Cooperative Learning: challenges in implementing a new strategy
Isabella Pescarmona
In International Journal of Pedagogies and Learning, December 2011, Volume 6, Issue 3, pp. 167-174 doi: 10.5172/ijpl.2011.6.3.167

The development of teaching professional competencies is necessary if teachers are to cope with heterogeneous students.
From an educational comparative perspective, the article explores the complex process of implementation of a new teaching method for multicultural classrooms, such as Complex Instruction. It investigates the implications of an educational innovation for a group of teachers, and to what extent the latter are able to change their educational ideas and practices.
An ethnographic research approach is adopted in order to shed light upon some of the challenges these teachers encountered and how these affected their choices. Thus the process of educational change is presented as an open problem in which the 'culture of the school' does not play a neutral role.
KEYWORDS: complex instruction; school culture; educational innovation; teacher professional development
Link: http://jpl.e-contentmanagement.com/archives/vol/6/issue/3/article/4476/working-on-cooperative-learning

Complex Instruction: managing professional development and schoolculture
Isabella Pescarmona
In Intercultural Education, June 2010, 21: 3, 219 — 227 (special issue Cooperative Learning and Intercultural Education in Multicultural Societies: Critical Reflections, Guest Edited by Francesca Gobbo, George Jacobs and Isabella Pescarmona)
DOI: 10.1080/14675981003760416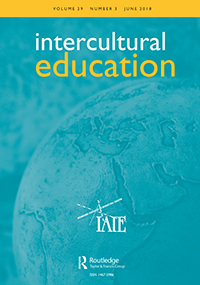 Complex Instruction (CI) is a comprehensive programme relating to curriculum development and instructional methodology, using multiple ability tasks and status interventions as key concepts. In 2006, at the end of a teacher training course, a group of primary school teachers decided to develop and experiment with original CI teaching units in their classrooms in Bologna and the surrounding province. The author developed a qualitative research project using ethnographic methodology to investigate and understand how this instructional innovation was proceeding and how it was being implemented by the Bologna teacher group. The paper critically reflects on the introduction of an alternative approach in an Italian context by examining how teachers did or did not reach new educational goals and how they coped with their schools' structural conditions (such as schedules, curriculum demands) as well as cultural factors (such as professional values). The paper discusses how the CI strategy was debated and interpreted by the teachers involved, and the barriers and opportunities for implementation.
Key words: Complex Instruction, Educational Innovation, Culture of the school, culture of learning, primary school teachers
Link: http://www.tandfonline.com/doi/full/10.1080/14675981003760416#.Ua8A3xz60k8